Respite Care
Respite care is short-term inpatient care provided to a person only when family members or carers are unavailable at home. At Satyak, we provide a warm environment and services for people who want to give a short-term break to the carers or want to recover after surgery or other medical-related issues.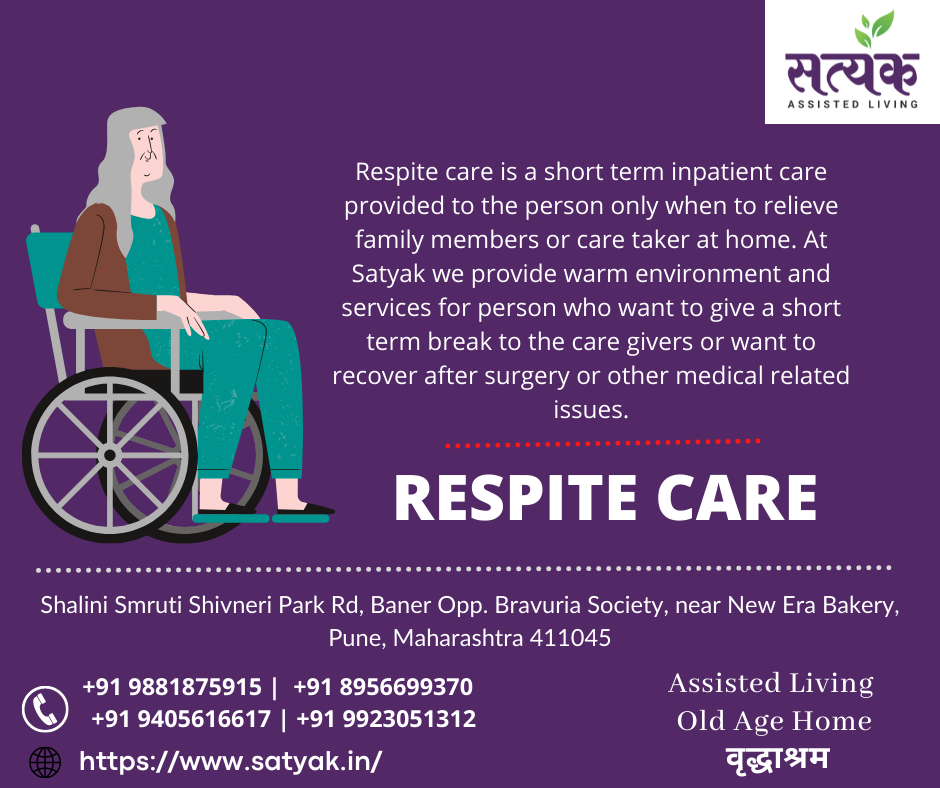 Respite care means taking a break from caring, while the person you care for is looked after by someone else. Respite care provides short-term relief for primary caregivers. It can be arranged for just an afternoon or for several days or weeks. Care can be provided at Satyak home.
Respite could take the form of enlisting friends and family to watch your loved one so you can take a break to visit others, go to the gym, or handle chores, for example. Alternatively, respite care can imply locating volunteers or paid carers to provide in-home services for your loved one on an as-needed or regular basis.