Continuous Care
Continuous care is provided to adults and patients who need help with basic daily activities like bathing, getting dressed, managing medications, eating, and others. We help patients manage pain and other acute medical symptoms that are out of control.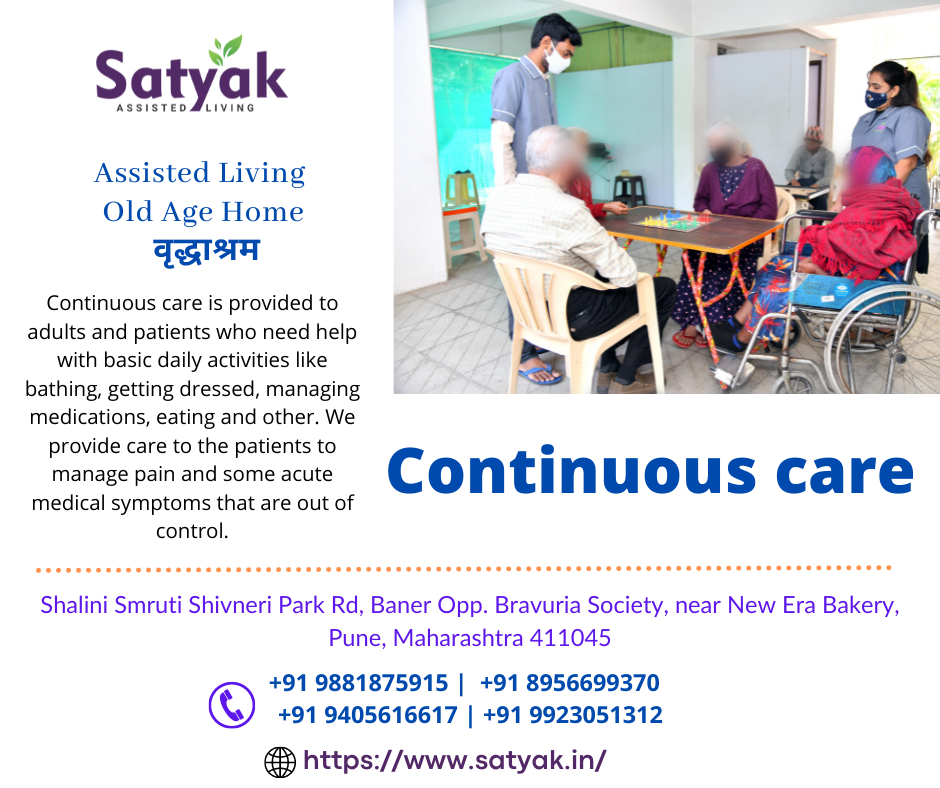 A continuous of care model gives seniors the care they need at each stage of life, from support with daily tasks as they live independently to more specialized, long-term care and memory support.
Maintaining the continuity of care requires that the nurse and other members of the healthcare team identify current client needs and then move the client to the appropriate clinical area, appropriate level of care, and appropriate healthcare facility in a timely and effective manner.