Palliative Care
Palliative care is specialised medical care for people with serious medical illnesses. Satyak provides an extra layer of support to your family and caretakers at home. Through this care, you understand your disease better and the available treatment options. Satyak is there for you and your family every day as you face the challenges of a serious illness.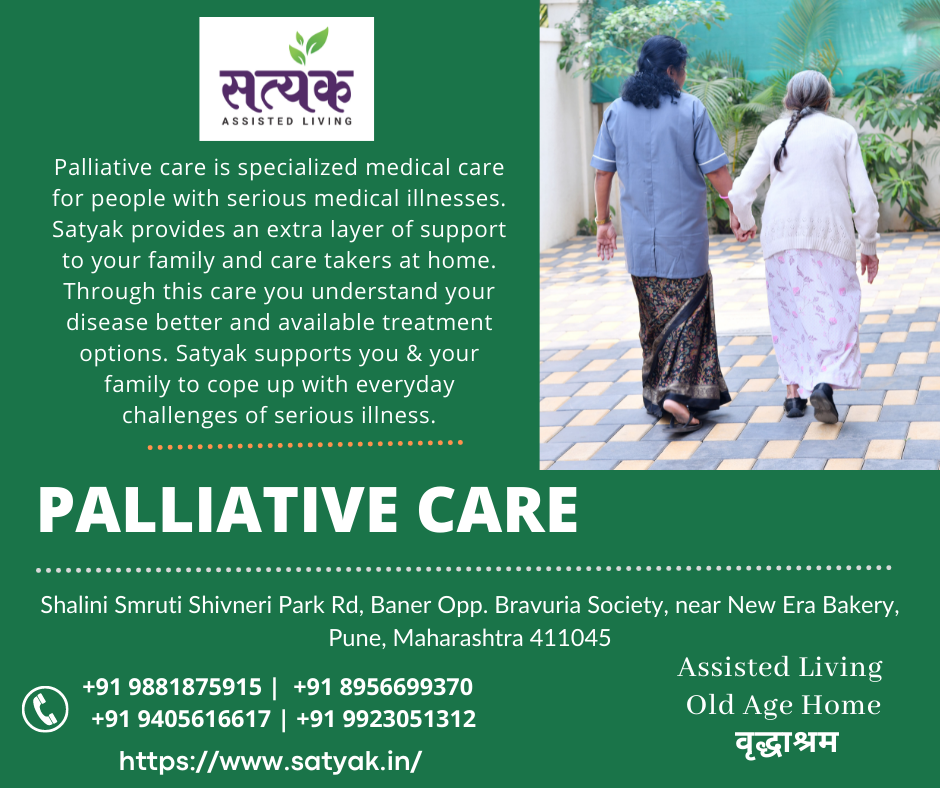 Palliative care improves the quality of life of patients and that of their families who are facing challenges associated with life-threatening illness, whether physical, psychological, social, or spiritual. The quality of life of carers improves as well.
Addressing suffering involves taking care of issues beyond physical symptoms. Palliative care uses a team approach to support patients and their caregivers. This includes addressing practical needs and providing bereavement counseling. It offers a support system to help patients live as actively as possible until death.
Palliative care is most effective when considered early in the course of the illness. Early palliative care not only improves patient's quality of life, but it also reduces unnecessary hospitalisations and health-care utilization.