Dementia Care
A specialized type of care for patients who are facing challenges related to memory loss such as Dementia, Alzheimer's disease and other. A person with memory impairment can definitely live meaningful and joyful life at Satyak. Our medical panel and dedicated staff provide specialized training in dementia care.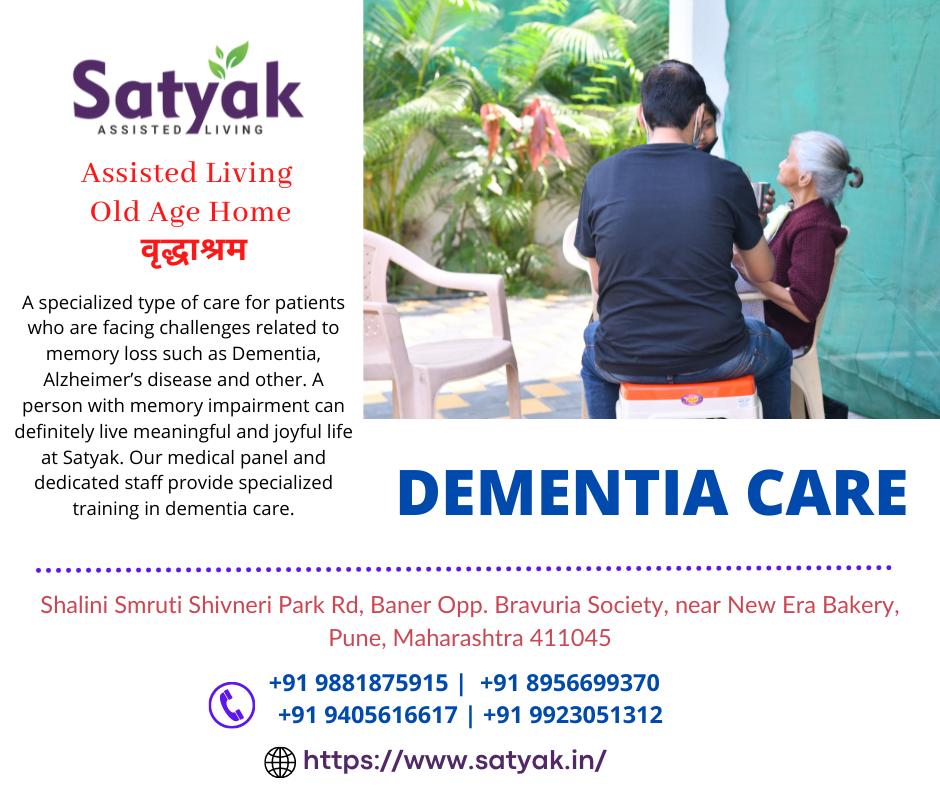 A loved one with dementia will need support as the disease gets worse. We can help by trying to understand how the person with dementia perceives their world. Give the person a chance to talk about any challenges and take part in their own daily care.
If you are caring for someone with dementia, our role in managing daily tasks will increase as the disease progresses. We consider practical tips that can help the person with dementia participate as much as possible and enable to manage tasks effectively.